Copyright © 2009 "Simple Gifts Productions" All Rights Reserved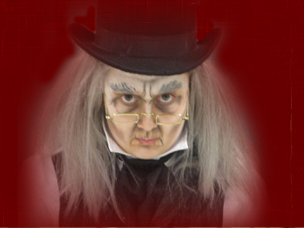 90 B WASHINGTON DRIVE   CENTERPORT, NY  11721     (631) 561-9522

DR. KAREN VAN HOUTEN, ARTISTIC DIRECTOR


Simple Gifts Productions, Inc. (SGP) was created by Dr. Karen Van Houten in 2004 in order to provide professional training and quality theatrical opportunities for children, teens and young adults. For over 25 years, she has been training young people for professional work on Broadway, national tours, film and TV and for leading roles in regional theatre and school productions. Creating a performing arts company like Simple Gifts has allowed Dr. Van Houten the opportunity to offer programs to both young performers who have professional aspirations and those who just love to perform.

SGP is constantly adding new and innovative performing arts opportunities to its list of popular offerings. Current programs include private voice and piano instruction, audition coaching, NYSSMA preparation, kid and teen mainstage productions, acting and singing workshops, pop music concerts, a performing arts summer camp, seminars by industry professionals, touring programs to schools and camps and an original children's theatre series.

Dr. Karen Van Houten, a graduate of the Peabody Conservatory of Music and New York University, serves as the company's Artistic Director. The faculty is comprised of professionals who enjoy working with young people and can offer both a fun experience and quality education.

For information about upcoming auditions, workshops, performances and special events, please add yourself to our mailing list.

A PROFESSIONAL PERFORMING ARTS STUDIO FOR CHILDREN & TEENS